Equity Maps app Privacy Policy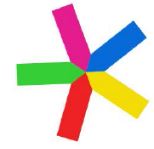 Equity Maps® app is designed to make it easier for you to protect the data you collect while mapping or recording your session/s.  By using our app Equity Maps you acknowledge that you accept the practices and policies outlined in this Privacy Policy.
Equity Maps is a native app designed to give you the user control over the session data, which is collected and stored independently only on your device.
Limited information collected and how it is used:
Equity Maps uses the following third party service/s to collect information that is aggregated and anonymized to protect individual users:  Google Analytics for Firebase and Firebase Crashlytics.
The data is only used in aggregate form as a statistical measure to help improve our product and not in a manner that identifies you or any of your students or participants personally.  Data on device type, operating system, and the general user experience is automatically collected when using Equity Maps and solely used to optimize and improve the usability of the app.
Information we do not collect:
We do not collect any personal information from Equity Maps app and we do not have access to content you create in Equity Maps app.
Beginning with v 2.3.0 you the user have the option to export your session data directly from the "feedback frames" in a CSV file and graphic PNG file via email, drive, and/or other export means determined by you the user. At this time it is not possible to export the audio files directly from the app, which are stored exclusively on your device.
How the aggregate information helps us to improve Equity Maps:
Information collected is solely used to develop and improve the user experience and the product. No personal information is collected and all information is anonymized and aggregated before its use explained above.
Email communications:
If we receive an email from you or a communication via a social network, we use that information to best serve you through the channel with which you contacted us.
Changes to this Privacy Policy:
We may update this Privacy Policy from time to time. If we make changes in the way we use information, we will update this page. Users are bound by any changes to the Privacy Policy when he or she uses the product after such changes have been first posted.  These changes are effective immediately after they are posted on this page.
Questions or Concerns:
If you have any questions or concerns regarding privacy, please send us a detailed message to equitymap@gmail.com
Effective Date: April 10, 2019