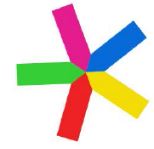 Thrilled that Equity Maps is part of this podcast episode of  Vrain Waves entitled "Positive School and Classroom Culture" featuring educational superstar Jennifer Gonzalez from the Cult of Pedagogy.  At the heart of Equity Maps is a tool to help teachers to promote student dialogue, collaboration, and reflection l o n g before considering assessment and grades.
In this episode, hosts Ben and Becky uncover "high leverage techniques and resources" to engage students in conversations and dialogue that promote a positive classroom culture.   As Ben points out, Equity Maps® is one of the "super cool tangible ways to get kids talking more" - with impact!
Check out the timeline and links for this 44 min episode, packed with tools, techniques, timely advice for teachers.
---
Thank you Ben Kalk and Rebecca Peters from Vrain Waves for hosting such an awesome podcast for educators - you're truly providing teachers with "powerful professional learning anywhere, and anytime."
Listen and Subscribe to the Vrain Waves on Apple Podcasts
Check out Jennifer Gonzalez's incredible resource for educators - her blog, podcasts, videos, Resources and more at The Cult of Pedagogy.
6 Ed Tech Tools to Try in 2019 - So cool that Equity Maps is #1
Perhaps the best part of teaching for 29 years is that I'm always learning, and like the goals of Equity Maps, to know that ideas, conversations, and diversity bring people together. That's where the real learning takes place!
-Dave Nelson, Teacher and Founder of Equity Maps
www.equitymaps.com