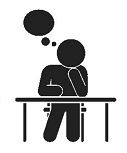 Frequently Asked Questions /  Help
$$ Pricing $$
YES! Schools can now download Equity Maps Premium using Apple's Volume Purchase Program (VPP). When schools are registered in the program they receive significant reductions in the cost of the app when downloading 20 or more licenses.
Important! If your school has access to VPP, make sure to request the Equity Maps Premium and you'll have access to the latest and more advanced features. With the Standard app, your school will not be able to make in-app purchases using with the VPP.
The latest version of the Standard version of Equity Maps (2.3.1) is only $1.99 and allows you to map up to 20 participants at one time. You can also upgrade to Premium with an in-app purchase at any time for $8.99.
The Premium Version of the app can be bought as an in-app purchase at $9.99 (USA app store). The premium allows you to map up to 40 participants at one time as well as use the Checknotes feature for tracking characteristics of what group members share. You also have access to 17 templates and can export the data to a CSV file. Many other features to come….
You can also download the stand-alone premium version and have access to future updates for the same price of $9.99 in the USA store.
See comparison chart of the features.
There are no other subscription or recurring fees associated with Equity Maps at this time.
We've chosen this pricing model now simply to fund the app's development, as all sales go back into that work.
Thanks for your support of Equity Maps!
—